Join one of the fastest growing organizations
in America.
Inspire | Transform | Equip
LIFE SURGE is a place where you can build a great career and change peoples lives at the same time.
Working at LIFE SURGE has a lot of benefits, one of the greatest being a uniquely positive and uplifting work environment. We want our staff to live abundant, impactful lives in the workplace and community. We've built a close-knit team of developers, analysts, marketers, and customer support representatives working together with the ultimate goal of changing lives. At LIFE SURGE, we are committed to growth, health, and spreading joy across our global community.
As a company, we genuinely desire to make a truly positive impact on the world around us, leading the way in helping people live a more enriched life. Join us!
We offer competitive compensation as well as company bonuses and holiday pay.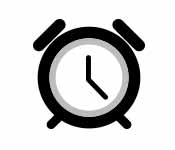 Your health and personal life is important to us at LIFE SURGE. With accrued hours of PTO, take the time you need to rest and recharge.
The culture at LIFE SUGE is non-corporate, always casual, entrepreneurial, comfortable, fun and proactive.
Taking care of your health comes first. You're covered with our comprehensive health, dental, vision, life and disability insurance, as well as both short and long term disability.
Our chaplains provide personalized and proactive employee care services which are voluntary, neutral, and strictly confidential.
LIFE SURGE is a movement that has a clear purpose: to know God and to make him known.
We want to lead a global movement of people surging their lives God's way, by inspiring, transforming and equipping believers to do all that God has called them to do. Years ago, Billy Graham Jr. said, "I believe one of the next great moves of God is going to be through the believers in the workplace."
Not only do we believe that – we want to be a part of seeing that reality in our lifetime! From live events to digital media and ongoing education and training, we want to impact every sphere of our society with the Power of God and the life-altering truth of the Gospel of Jesus Christ.
LIFE SURGE is passionate about bringing our events to our attendees, LIVE AND IN-PERSON! We believe in the power of a local community that fellowships together, worships together, and encourages each other exactly where they are. By bringing together some of the top Christian speakers, business minds, entrepreneurs, and worship teams, our hope is to create an atmosphere of transformation.
Our mandate is to provide an opportunity for each attendee and believer to experience increase in their personal lives, careers, businesses, wealth, and legacy for the generations to follow. Because of John 10:10, we believe that there are always opportunities to live a better life, and that can happen suddenly and powerfully.
Joe Johnson, PhD
Founder and Chief Entrepreneur
Joe Johnson, PhD
Founder and Chief Entrepreneur
Shawn Marcell
Chief Operating Officer
Rob Collins
Chief Marketing Officer
Aaron Spiropoulos
Chief Sales Officer
Lauren Mallette
Chief of Events
Ken Kaluga
Chief Financial Officer
Brad Atchison
Vice President, Customer Experience
Heidi Boykin
Vice President, Operations
An Inside Look into Who We Are
To know God and make Him known in the marketplace.
"Let us know; let us press on to know the Lord." Hosea 6:3a
To lead a global movement of surging our lives God's way.
"I have come that they may have life, and that they may have it more abundantly." John 10:10b
To inspire, transform, and equip people to SURGE their lives God's way.
"I am the Lord your God, who teaches you to profit, who leads in the way you should go." Isaiah 48:17
We are SURGE Obsessed! We eat, live, and breath "The LIFE SURGE Movement" by continuously improving and growing personally and professionally, spiritually, creatively, as well as in our business.
We are Uniquely Entrepreneurial: walking in faith, always creating, and pushing the boundaries of innovation and growth while becoming a unique city on the hill.
We are Results Driven because results matter. In all we do, we seek to multiply and be fruitful pursuing the right results. What we do must translate into great earthly and eternal results.
We are God Centered. We pursue God in everything we do, including wisdom, direction, provision and success. We pursue to know and acknowledge God by following Him and His ways.
We are Excellent at what we do. As Jesus modeled doing "all things well," we pursue our calling with a spirit of excellence. We push ourselves to "excel" in all we do and everything we touch.
The Meaning Behind Our Logo
The chart represents a measurable area of life, such as income, wealth, business, etc.
The 7 bars represents completeness of different seasons of life.
The circle represents our earthly life.
Outside of the circle is our heavenly life or eternal life.
We measure the earthly (the now) and the eternal (the future) impact.
The SURGE represents our lives surging upward.
The source of the SURGE is God (Isaiah 48:17).
The star represents Jesus as the bright morning star in Revelation 22:16.
We SURGE towards Jesus and that more abundant life He came to give (John 10:10).
Located in Palmetto, Florida
We are located along Florida's Gulf Coast, south of the
greater Tampa Bay area and north of Sarasota.
Palmetto, Florida – a hidden gem nestled between the vibrant cities of Tampa and St. Petersburg to the north and the cultural hubs of Sarasota and Bradenton to the south. Boasting a prime coastal location along the tranquil waters of the Manatee River and the stunning Gulf of Mexico, Palmetto offers the perfect blend of small-town charm and modern conveniences.
Imagine waking up to breathtaking sunrises over the water, with picturesque marinas and lush parks just steps away from your doorstep. Palmetto's idyllic setting provides an array of outdoor activities, from boating and fishing to leisurely strolls along the waterfront. A thriving arts scene and local cultural festivals add a touch of flair to the community, providing opportunities to connect and engage with fellow residents.
Palmetto ensures you're never far from the best of both worlds. Delight in the convenience of city amenities and professional sports within easy reach in Tampa and St. Petersburg, while relishing in the cultural events and pristine beaches of Sarasota and Bradenton to the south. With its strategic location, welcoming community, and abundant recreational offerings, Palmetto beckons those seeking a picturesque and well-connected place to call home.
Beaches, culture, nature and laid-back fun.
Occasionally you run across an old photo of Florida – before the theme parks, malls, and mega-chains. It's the Florida of swaying palms, island beaches, and laid-back living. You may assume those days are long gone – until you stumble upon Bradenton, Sarasota, and the Tampa Bay area.
Many people first get to know this region while visiting the sun-drenched offshore islands of Anna Maria Island, Longboat Key, and Siesta Key – all laid-back vacation destinations gently rimmed by the warm, turquoise waters of the Gulf of Mexico. By living and working here, you'll find some of the whitest, powder-soft beaches in the USA and sunsets to remember for a lifetime. Living in the Bradenton area gives you the opportunity to stroll out over the water on a historic pier, watch fishermen reel in their catch, or dine on fresh seafood overlooking the coast.
Nestled just south of Tampa Bay between St. Petersburg and Sarasota on Florida's West Coast, the Manatee County area is easy to get to, yet slightly off the beaten path. Better yet, once you get to live here, you will feel worlds away. This is the real deal – authentic Florida with an infectious, friendly local vibe.
For the fashionistas, you'll want to check out UTC, The Mall at University Town Center – packed with over 100 stores and 20 dining options including Boss, Michael Kors, Vineyard Vines, and more. UTC is where friends and families find themselves at the center of it all — as Sarasota/Bradenton's favorite shopping, dining, and lifestyle destination. You'll soak up the Florida sun in this open-air environment where new discoveries are always waiting to be made, and favorites are waiting to be enjoyed again.
Adventures in the great outdoors.
Manatee County area is rich with tons of outdoor parks, preserves, beaches, and historical places. Beyond the amazing beaches you'll find more unspoiled landscapes – with nature and eco-adventures of every kind across a wide array of public parks and recreation destinations. It is easy to book a kayak or paddle board tour with a local outfitter to experience what it's like to paddle through mangrove tunnels and spy marine life – from starfish and horseshoe crabs to dolphins and manatees, as well as an array of native birds.
You'll be able to explore Robinson Preserve's coastal habitats by foot or bike and climb to the top of its 12-meter observation tower for 360-degree views of the surrounding wilderness. You'll love to hike among sand pine scrub and oak hammocks at Rye Preserve, where you might spot a rare gopher tortoise or a Florida scrub-jay. You can also check out an agricultural tour there, whether you want to spend the day at an orange grove, learn about the operations of a dairy farm, or wander a vineyard. All of these options give you fantastic ways to have fun and unwind as you enjoy the area.
LIFE SURGE is an Equal Opportunity Employer. We value diversity and seek to empower each individual while supporting the many perspectives, skills and experiences within our workforce. All employment is decided on the basis of qualifications, merit and business needs. We take a very thorough approach to finding the right fit for both our company and each human who comes to work here. Our process includes several interviews, an analysis of your career history, and in-depth reference checks. We respect your time and appreciate your participation in our mutual goal to help you find the ideal position for your skills and strengths.
Questions? Email: [email protected]